<>Yaetek BRAND MINI CHAINSAW SAW CHAIN GRINDER SHARPENER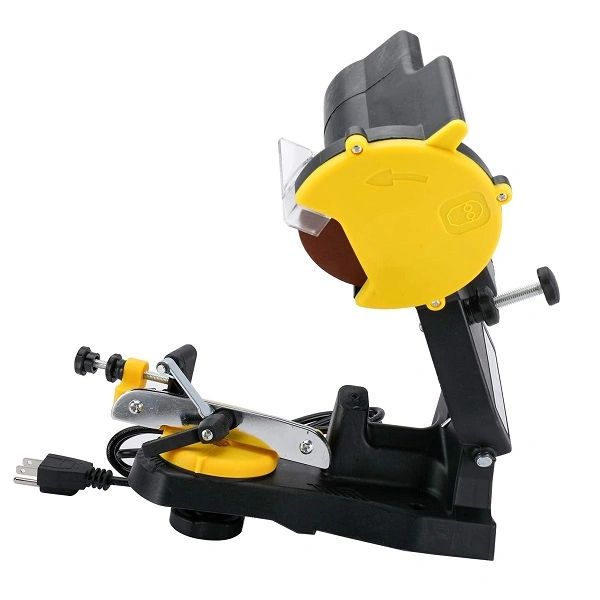 <>Yaetek BRAND MINI CHAINSAW SAW CHAIN GRINDER SHARPENER
Fits

MOST MODELS
Chainsaw Sharpeners
Yaetek MINI "light duty" CHAINSAW SAW CHAIN GRINDER SHARPENER

Motor:110V,60HZ, 85WATTS
RPM: 4800
VISE Capacity:0.8"to 0.5"
Table/Vise angles:35 Right to Left
Arbor Diameter:7/8"
Wheel Dimensions:4-1/4"Dia. 1/8"Thick
O.E.M. #
4332693415

Perfect for beginners, 
The grinder has a self-centering chain vise that has easy to use adjustments. This grinder can be mounted on bench, wall or vise.
Dimensions:
Includes: 1 Grinder machine,  (1) grinding wheel
Colour may vary depending on supplier.
Note: This is special order shipping delayed 2 - 3 days.


 Ships Usually In 24 Hrs & To You 1 to 7 Days Canada & U.S.A.

NOTE: Overseas Orders Will Be Sent  By Way Of Ocean 4 to 6 Weeks 
Contact Us Before Purchase If You Would Like Air Service 10 Days.
Any saws shown are for display purpose only and are not included.