....TECOMEC BRAND VITRIFIED GRINDING WHEEL STONE (Mauve) 5-5/8" x 3/16" x 7/8" ARBOR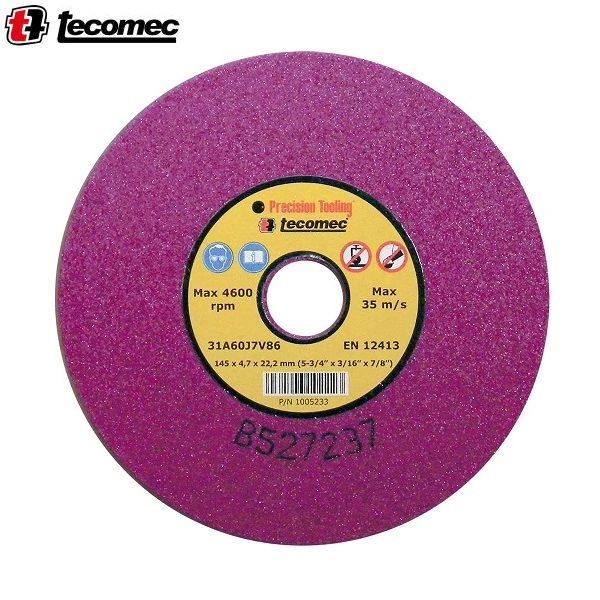 ....TECOMEC BRAND VITRIFIED GRINDING WHEEL STONE (Mauve) 5-5/8" x 3/16" x 7/8" ARBOR
Fits

MOST MODELS
Chainsaw Sharpeners
Tecomec VITRIFIED GRINDING WHEEL STONE (Mauve)

FITS MOST Chainsaw Sharpeners
Tecomec (made in Italy) grinding wheels are with vitrified bonds are very rigid, strong and porous. They remove stock material at high rates and grind to precise requirements.

Laser grinder 47227, Tecomec "Jolly", "Super Jolly", "Jolly Star", Bellsaw 8800, Windsor 880, Oregon 511A and Oregon 109179.
O.E.M. #
L47900

Weight:

Dimensions: 5-5/8" x 3/16" x 7/8"
Includes: 1 Grinding wheel

 Ships Usually In 24 Hrs & To You 1 to 7 Days Canada & U.S.A.

NOTE: Overseas Orders Will Be Sent  By Way Of Ocean 4 to 6 Weeks 
Contact Us Before Purchase If You Would Like Air Service 10 Days.
Any saws shown are for display purpose only and are not included.