...STIHL TS500i, TS480i, TS420, TS410, MS391, MS341, MS311, MS291, MS271, MS261, MS241, MS201 FLYWHEEL PULLER 5910 890 4504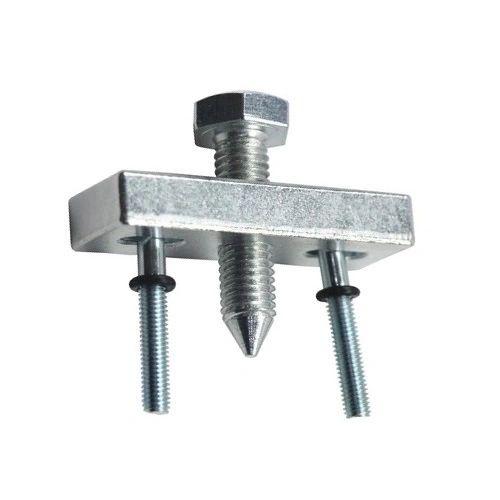 ...STIHL TS500i, TS480i, TS420, TS410, MS391, MS341, MS311, MS291, MS271, MS261, MS241, MS201 FLYWHEEL PULLER 5910 890 4504
Fits

 

MANY 
MODELS
CUT-OFF & CHAINSAWS
STIHL CHAINSAW FLYWHEEL PULLER
FITS MULTI-SIZE CUT-OFF SAWS, CHAINSAWS WITH:
THREAD:

M5 X 0.8MM
SPACING:
MIN. OPENING 26 MM + 2.5 MM SCREW RADIUS
MAX. OPENING 50 MM - 2.5 MM SCREW RADIUS
Quality aftermarket Heavy Duty flywheel puller 

Fits following Stihl cut-off saws, chainsaws. TS500i, TS480i, TS420, TS410, MS391, MS341, MS311, MS291, MS271, MS261, MS241, MS201
​O.E.M. # 5910 890 4504
PJ91055
Note: Please verify your thread/spacing size before purchase.

 Ships Usually In 24 Hrs & To You 1 to 7 Days Canada & U.S.A.

NOTE: Overseas Orders Will Be Sent  By Way Of Ocean 4 to 6 Weeks 
Contact Us Before Purchase If You Would Like Air Service 10 Days.
Any saws shown are for display purpose only and are not included.