...STIHL TS400 TUNE-UP KIT WITH CYLINDER/PISTON & TILLOTSON CARBURETOR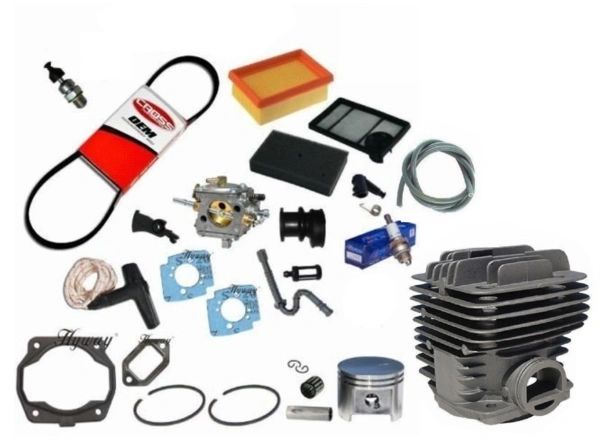 ...STIHL TS400 TUNE-UP KIT WITH CYLINDER/PISTON & TILLOTSON CARBURETOR
Fits

 
STIHL
TS400
STIHL TS400 TUNE-UP KIT WITH PISTON & TILLOTSON CARBURETOR
QUALITY AFTERMARKET REPLACEMENT

​O.E.M.#
Includes: air filter combo, fuel filter, fuel line, throttle trigger, starter handle with rope, spark plug, spark plug wire, cap & spring, cylinder/piston, piston rings, wrist pin, cir-clips, piston needle bearing, tillotson carburetor, 2 intake gaskets, cylinder base gasket, exhaust gasket, intake manifold, decompression valve, drive belt.


Decompression hole: YES (valve or plug needed)

 Ships Usually In 24 Hrs & To You 1 to 7 Days Canada & U.S.A.

NOTE: Overseas Orders Will Be Sent  By Way Of Ocean 4 to 6 Weeks 
Contact Us Before Purchase If You Would Like Air Service 10 Days.
Any saws shown are for display purpose only and are not included.