C1096-STIHL TS400, TS460, TS700, TS800, MS880, 088, 084 Husqvarna 61, 66, 65, 75, 77, 162, 163, 181, 185, 266, 268, 281, 288, 298, 380, 480, 1100, 2100, 2101 CD, S, XP CARB KIT FOR TILLOTSON CARBURETOR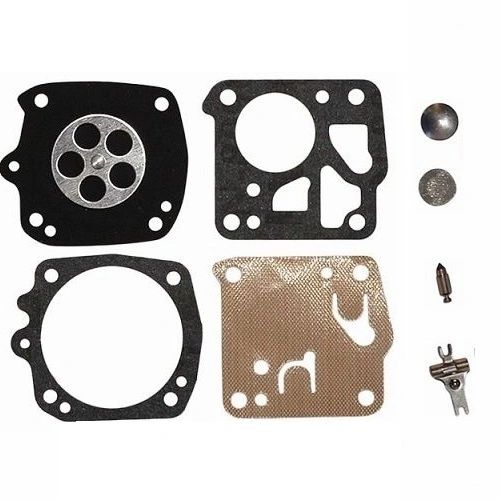 C1096-STIHL TS400, TS460, TS700, TS800, MS880, 088, 084 Husqvarna 61, 66, 65, 75, 77, 162, 163, 181, 185, 266, 268, 281, 288, 298, 380, 480, 1100, 2100, 2101 CD, S, XP CARB KIT FOR TILLOTSON CARBURETOR
Fits

 
STIHL
TS400, TS460, TS700, TS800, MS880, 088, 084
Fits Husqvarna 61, 66, 65, 75, 77, 162, 163, 181, 185, 266, 268, 281, 288, 298, 380, 480, 1100, 2100, 2101 CD, S, XP
CARBURETOR REBUILD REPAIR KIT
QUALITY AFTERMARKET REPLACEMENT

​O.E.M.# 1124 007 1060, 501 49 48-02,  501 22 34-01 
Product #: C1096

L48031-RK-28HS

REPLACES: TILLOTSON RK-28HS, RK-23HS
Some TS400, TS700, TS800 cut-off machines have Walbro carburetors that require our kit model K10-WJ, Please verify before ordering.
Also fits: Jonsered 625, 630, 670, 920, 930
Also fits: Husqvarna 380S, 380CD, 480, 480CD  ( All Years )
Also fits: Homelite XL-12, Super XL-12, Super XL-15, Super XL-130, Super XL-925, Super XL

For Tillotson HS Series HS-4B,HS-4D, HS-96A, HS-125B, HS-135B, HS-142A, HS-151A, HS-179A, HS-179B, HS-195A, HS-5C, Carburetors
NOTE: May or may not include 2-diamond shaped intake carburetor gaskets.
PLEASE VERIFY YOUR CARBURETOR MAKE BEFORE PURCHASE


 Ships Usually In 24 Hrs & To You 1 to 7 Days Canada & U.S.A.
NOTE: Overseas Orders Will Be Sent  By Way Of Ocean 4 to 6 Weeks 
Contact Us Before Purchase If You Would Like Air Service 10 Days.
Any saws shown are for display purpose only and are not included.
GG NOVEMBER 4 2021  MART BDRM