..STIHL TS400 "easy-tune" CARBURETOR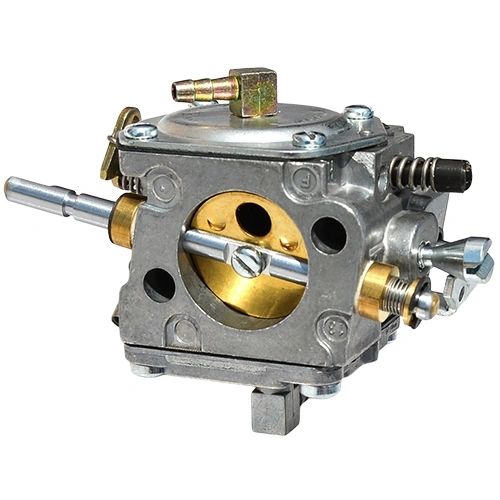 ..STIHL TS400 "easy-tune" CARBURETOR
Fits

 
STIHL
TS400
CARBURETOR 
"easy-tune" with "H" & "L" adjustment screws 
QUALITY AFTERMARKET REPLACEMENT

​O.E.M.# 4223 120 0600, 4223 120 0601, 4223 020 0602 
L44933-H20400
REPLACES: Tillotson HS-301A J, HS-274E

ALSO FITS: TS400 Saws With Walbro Brand Carburetor "Fuel Line Part# 1127 358 7702 Change Is Needed"
Carburetor Is Factory Pre-Set But It Is Your Responsibility To Ensure Proper Adjustment Is Made For Your Saw & Environment

 Start with 3 turns out on "H" and 2 1/2 on "L" screws and adjust from there, good brown color on spark plug."this is tell-tale of right adjustment"

O.E.M. List Price: $147.99 CAN

 Ships Usually In 24 Hrs & To You 1 to 7 Days Canada & U.S.A.
NOTE: Overseas Orders Will Be Sent  By Way Of Ocean 4 to 6 Weeks 
Contact Us Before Purchase If You Would Like Air Service 10 Days.
Any saws shown are for display purpose only and are not included.