...STIHL MS440, 044 Big-Bore (NWP) New West BRAND CYLINDER KIT NIKASIL 52MM 12 PIN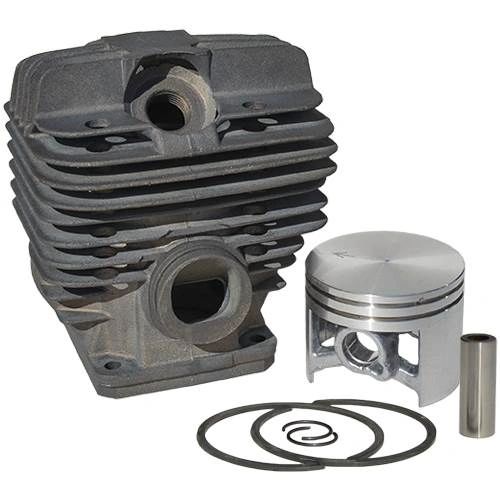 ...STIHL MS440, 044 Big-Bore (NWP) New West BRAND CYLINDER KIT NIKASIL 52MM 12 PIN
Fits

 
STIHL
 MS440, 044 with 12 mm piston pin.         
NIKASIL
 Big-Bore (NWP) New West BRAND 
CYLINDER KIT
BORE DIAMETER           52mm

​DISPLACEMENT            76.5cc

QUALITY AFTERMARKET REPLACEMENT
​O.E.M.# 1128 020 1227
NWT-BBN044

Includes: Cylinder, Piston, Piston rings, Wrist pin & Clips, Crankshaft, Gasket set with crankshaft oil seals, Main crank end bearing set, Piston needle bearing

Decompression hole: YES (valve or plug needed)

*Older 044 chainsaws made before serial number X29 382 283 have a 10mm wrist pin. There are a few rare chainsaws that are after that serial number that also have a 10mm wrist pin. This kit will work on all 10mm/12mm wrist pin MS440 and 044 saws.

 Ships Usually In 24 Hrs & To You 1 to 7 Days Canada & U.S.A.
NOTE: Overseas Orders Will Be Sent  By Way Of Ocean 4 to 6 Weeks 
Contact Us Before Purchase If You Would Like Air Service 10 Days.
Any saws shown are for display purpose only and are not included.