<>STIHL MS360, MS340, 036, 034 OEM TILLOTSON CARBURETOR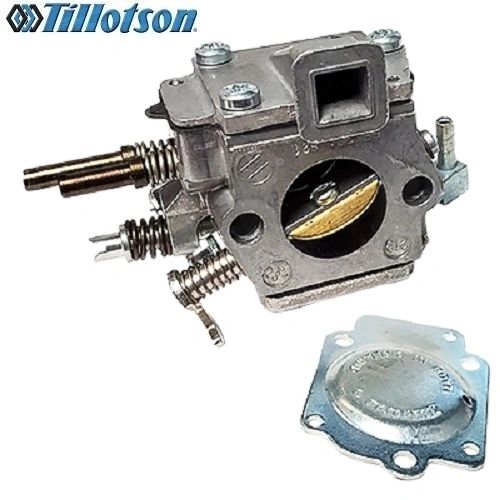 <>STIHL MS360, MS340, 036, 034 OEM TILLOTSON CARBURETOR
Fits

 
STIHL
MS360, MS340, 036, 034
CARBURETOR
QUALITY O.E.M. ORIGINAL REPLACEMENT

​O.E.M.#
HE-20A

Original Tillotson carburetor HE-20A

REPLACES:  Zama C3A-S39B
FITS: all models/years MS360, MS340, 036, 034
If necessary you can switch the carburetor cover plate (compensator snorkel plate),

compensator snorkel can be open to atmosphere as this only assists carburetor function.

Carburetor Is Factory Pre-Set But It Is Your Responsibility To Ensure Proper Adjustment Is Made For Your Saw & Environment.
Note: This is special order shipping delayed 3 - 5 days.


 Ships Usually In 24 Hrs & To You 1 to 7 Days Canada & U.S.A.

NOTE: Overseas Orders Will Be Sent  By Way Of Ocean 4 to 6 Weeks 

Contact Us Before Purchase If You Would Like Air Service 10 Days.
GG051921
Any saws shown are for display purpose only and are not included.