`...STIHL MS260, 026, 024 OEM WALBRO CARBURETOR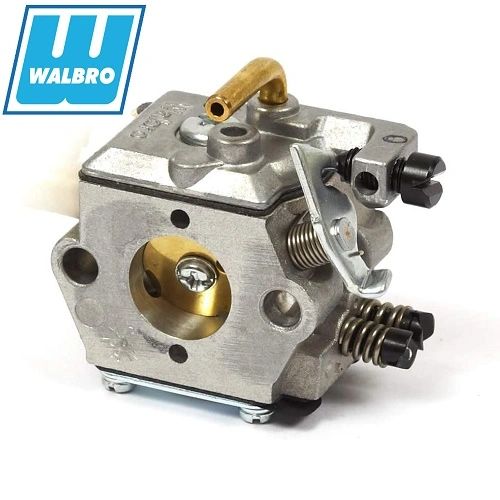 `...STIHL MS260, 026, 024 OEM WALBRO CARBURETOR
Fits

 
STIHL
MS260, 026, 024
CARBURETOR
QUALITY O.E.M. ORIGINAL REPLACEMENT

​O.E.M.# 
WT-194-1
Original Walbro carburetor WT-194-1

REPLACES:  Walbro WT-403B, WT-194, WT-426, WT-22C
ALSO FITS: 024
For 026, MS260 saws without compensator (snorkel) if used with saws that incorporate compensator that inserts into air filter/box the hole will need to be blocked.
If necessary you can switch the carburetor cover plate (compensator snorkel plate), this works only for Walbro carburetors.

compensator snorkel can be open to atmosphere as this only assists carburetor function.

Carburetor Is Factory Pre-Set But It Is Your Responsibility To Ensure Proper Adjustment Is Made For Your Saw & Environment.

 Ships Usually In 24 Hrs & To You 1 to 7 Days Canada & U.S.A.

NOTE: Overseas Orders Will Be Sent  By Way Of Ocean 4 to 6 Weeks 

Contact Us Before Purchase If You Would Like Air Service 10 Days.
Any saws shown are for display purpose only and are not included.