...STIHL MS180, 018* C-BZ CYLINDER KIT STANDARD 38MM 10-PIN WITH OIL SEALS AND WALBRO CARBURETOR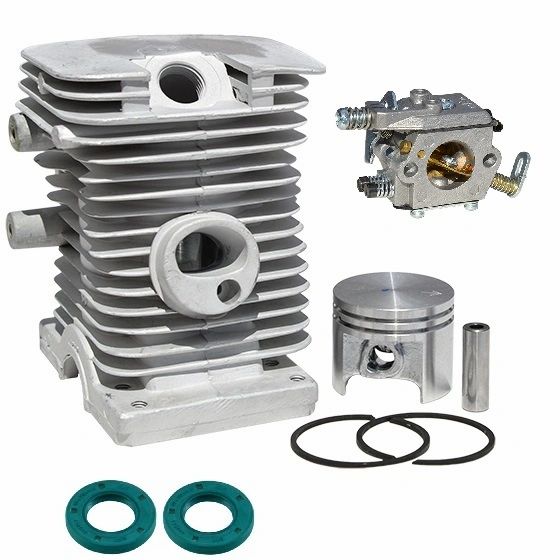 ...STIHL MS180, 018* C-BZ CYLINDER KIT STANDARD 38MM 10-PIN WITH OIL SEALS AND WALBRO CARBURETOR
Fits

 
STIHL
MS180, 018* C-BZ
STANDARD
CYLINDER REBUILD KIT WITH OIL SEALS AND WALBRO CARBURETOR
BORE DIAMETER           38mm

​DISPLACEMENT            31.8cc

QUALITY AFTERMARKET REPLACEMENT
​O.E.M.# 1130 020 1204, 1130 120 0600, 9639 003 1585
H30180+H20017+H29025

Includes: Cylinder, Piston, Piston rings, 10mm Wrist pin & Clips, Walbro Carburetor, Oil seals
WILL NOT FIT OLDER 018 SAWS.

*Earlier 018's use a 8mm pin piston. Please verify before ordering.


Decompression hole: NO

 Ships Usually In 24 Hrs & To You 1 to 7 Days Canada & U.S.A.

NOTE: Overseas Orders Will Be Sent  By Way Of Ocean 4 to 6 Weeks 
Contact Us Before Purchase If You Would Like Air Service 10 Days.
Any saws shown are for display purpose only and are not included.