..STIHL GROOVED BALL BEARING SET FOR FR85, FR130, FS65, FS120, FS200, FS240, FS250, FS260, FS290, FS310, FS360, FS400, FS410, FS420, FS450, FS460, FS480, FS550, HT250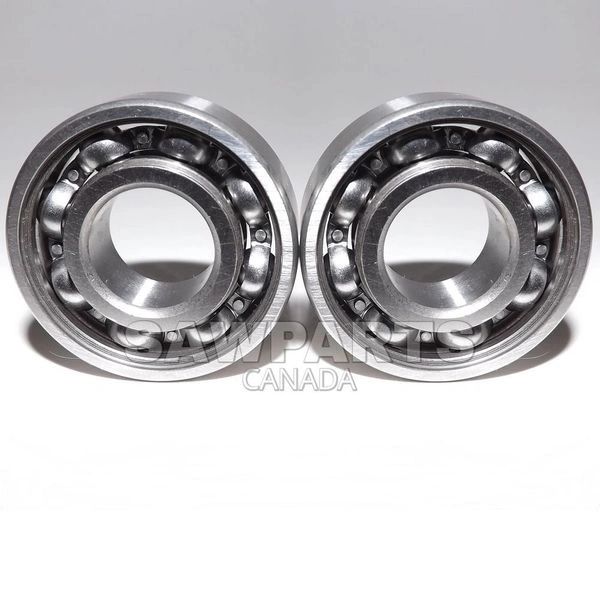 ..STIHL GROOVED BALL BEARING SET FOR FR85, FR130, FS65, FS120, FS200, FS240, FS250, FS260, FS290, FS310, FS360, FS400, FS410, FS420, FS450, FS460, FS480, FS550, HT250
Fits

 
STIHL
FR85, FR130, FS65, FS120, FS200, FS240, FS250, FS260, FS290, FS310, FS360, FS400, FS410, FS420, FS450, FS460, FS480, FS550, HT250
 

GROOVED BALL BEARING SET
QUALITY AFTERMARKET RB Tech Brand REPLACEMENT
​O.E.M.# 9503 003 7452
Includes 2 Bearings
(These bearings fit Clutch drum and/or Crankshaft depending on model)
Please verify part number or size listed here.
15 x 35 x 11 mm ID X OD X H
FITS MODELS: FR85, FR130, FS65, FS120, FS200, FS240, FS250, FS260, FS290, FS310, FS360, FS400, FS410, FS420, FS450, FS460, FS480, FS550, HT250 Backpack, Clearing saw, Pole cutter, Brush cutter saws.

 Ships Usually In 24 Hrs & To You 1 to 7 Days Canada & U.S.A.
NOTE: Overseas Orders Will Be Sent  By Way Of Ocean 4 to 6 Weeks 
Contact Us Before Purchase If You Would Like Air Service 10 Days.
Any saws shown are for display purpose only and are not included.