...STIHL 024, 026, 028, 029, 034, 036, 038, 039, 044, 046, 064, 066, MS240, MS260, MS270, MS290, MS310, MS360, MS380, MS390, MS440, MS460, MS461, MS650, MS660 (Magnesium) CHAIN SPROCKET COVER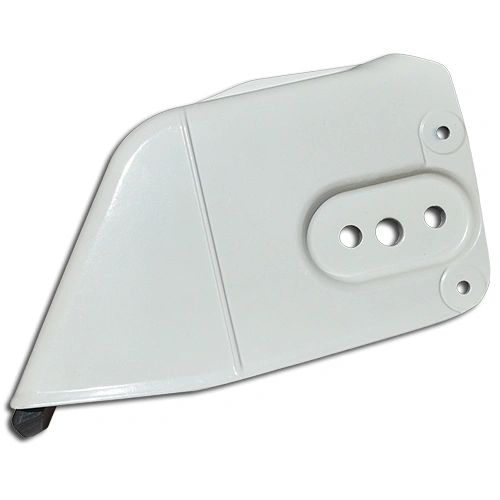 ...STIHL 024, 026, 028, 029, 034, 036, 038, 039, 044, 046, 064, 066, MS240, MS260, MS270, MS290, MS310, MS360, MS380, MS390, MS440, MS460, MS461, MS650, MS660 (Magnesium) CHAIN SPROCKET COVER
Fits

 
STIHL
024, 026, 028, 029, 034, 036, 038, 039, 044, 046, 064, 066, MS240, MS260, MS270, MS290, MS310, MS360, MS380, MS390, MS440, MS460, MS461, MS650, MS660
(Magnesium) CHAIN SPROCKET COVER
QUALITY AFTERMARKET REPLACEMENT

​O.E.M.# 1125 640 1701
H59290

Made From Heavy Duty Magnesium.
Includes 2 nylon chain bumpers​ O.E.M.# 1121 648 6610 (not shown in images)
Hole diameter (front thread) 8.5mm (rear taper) 12.5mm x 3.25mm deep beginning of taper to 5mm shoulder top.
Bar stud holes are approximately 35mm O.C. on center

 Ships Usually In 24 Hrs & To You 1 to 7 Days Canada & U.S.A.

NOTE: Overseas Orders Will Be Sent  By Way Of Ocean 4 to 6 Weeks 
Contact Us Before Purchase If You Would Like Air Service 10 Days.
Any saws shown are for display purpose only and are not included.