...STIHL 021, 023, 025, MS210, MS230, MS250 Husqvarna 136, 137, 141, 142 CARB KIT KIT FOR ZAMA C1Q-H SERIES CARBURETOR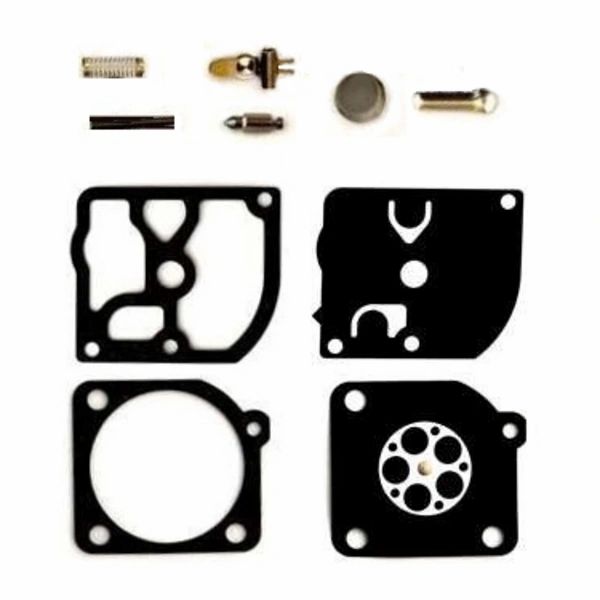 ...STIHL 021, 023, 025, MS210, MS230, MS250 Husqvarna 136, 137, 141, 142 CARB KIT KIT FOR ZAMA C1Q-H SERIES CARBURETOR
Fits

 
STIHL
021, 023, 025, MS210, MS230, MS250
Fits

 
Husqvarna
136, 137, 141, 142
CARBURETOR REBUILD REPAIR KIT
QUALITY AFTERMARKET REPLACEMENT

​O.E.M.# C1Q-H17A-D, C1Q-H35, C1Q-H42, C1Q-H43, C1Q-H44 & C1Q-H45 series carburetors.
L48258-RB-105

REPLACES: ZAMA RB-146, RB-137, RB-120, RB-119, RB-118, RB-110, RB-108, RB-105, RB-75, RB-74, RB-72, RB-54, RB-41, RB-38
PLEASE VERIFY YOUR CARBURETOR MAKE BEFORE PURCHASE

 Ships Usually In 24 Hrs & To You 1 to 7 Days Canada & U.S.A.

NOTE: Overseas Orders Will Be Sent  By Way Of Ocean 4 to 6 Weeks 
Contact Us Before Purchase If You Would Like Air Service 10 Days.
Any saws shown are for display purpose only and are not included.