....Small Engine Pulse-activated Tachometer with Digital Display 2 and 4 Cycle Engines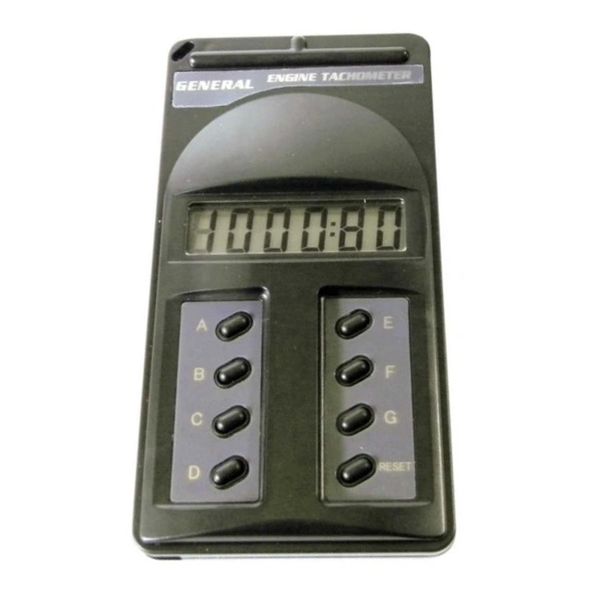 ....Small Engine Pulse-activated Tachometer with Digital Display 2 and 4 Cycle Engines
Fits

 

ALL MODELS
2 and 4 stroke engines
Small Engine Pulse-activated Tachometer with Digital Display 2 and 4 Cycle Engines


FOR ALL 2 - 4 STROKE
Stihl, Husqvarna, Jonsered, Partner, Makita, Dolmar
This is a great portable tool used for tuning in the field.
Adjust carburetor high and low mixture screws to ensure proper air/fuel ratio (2 cycle engine).

O.E.M. #
L97978

Auto shutoff feature
Can be used wireless or wired (connector supplied)
Detachable tether strap
Measurable range: 100 to 19980 (RPM)
Measurable engine: 2-Stroke 1 to 4 cylinder / 4-Stroke 1 to 8 cylinder
Detection distance: 6" (150mm )
Accuracy: +/- 10r/min
Battery life: Approx. 20,000 hours
Dimensions: 4.72"L x 2.44"W x 0.511H
Weight: 73g

 Ships Usually In 24 Hrs & To You 1 to 7 Days Canada & U.S.A.

NOTE: Overseas Orders Will Be Sent  By Way Of Ocean 4 to 6 Weeks 
Contact Us Before Purchase If You Would Like Air Service 10 Days.
Any saws shown are for display purpose only and are not included.