Permatex Hi-Temp Red RTV Silicone Gasket Maker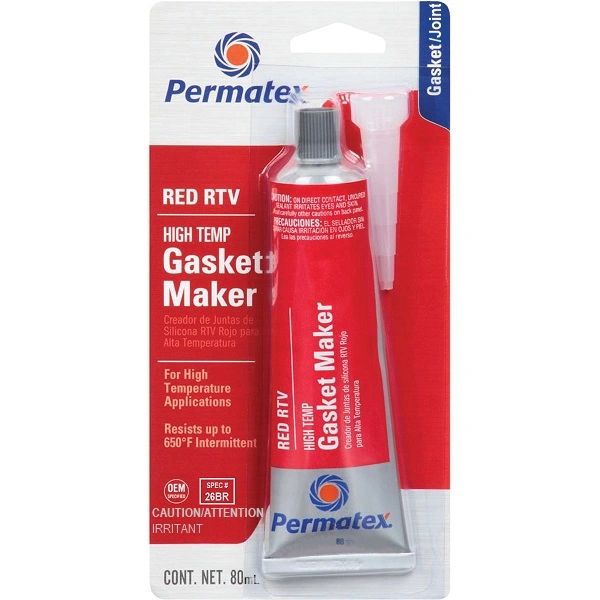 Permatex Hi-Temp Red RTV Silicone Gasket Maker
Permatex Hi-Temp Red RTV Silicone Gasket Maker
80 ml Hi-Temperature RTV Silicone

Used to seal base's of radial type "clamshell" chainsaw cylinder's.

Permatex Hi-Temp Red RTV Gasket Maker is sensor-safe
Formulated for high temp. applications or heavy-duty use (such as towing and turbo charged engines)
Replaces almost any cut gasket
Resists auto and shop fluids
Waterproof seal resists cracking, shrinking and migrating
Temperature range: -54°C to 343°C (-65°F to 650°F) intermittent
Applications: Valve covers, oil pans, water pumps, thermostat housings, transmission pans
Size 80 ml
Weight 0.110 KG
Includes: 1 Tube
O.E.M. #
B0002UEN1A


 Ships Usually In 24 Hrs & To You 1 to 7 Days Canada & U.S.A.
NOTE: Overseas Orders Will Be Sent  By Way Of Ocean 4 to 6 Weeks 
Contact Us Before Purchase If You Would Like Air Service 10 Days.
Any saws shown are for display purpose only and are not included.
GG 062321 BRD