..MAKITA 6400, 7300 O.E.M. INTAKE MANIFOLD AND SPRING CLAMP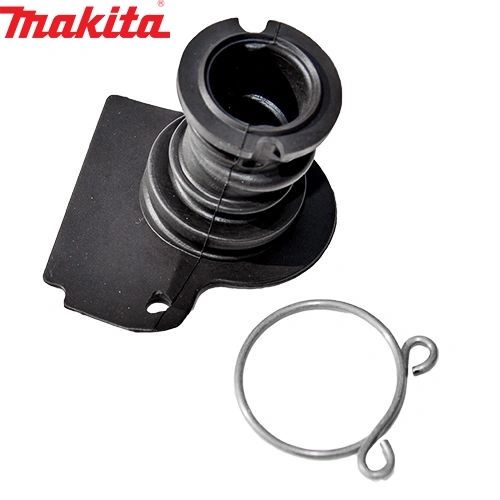 ..MAKITA 6400, 7300 O.E.M. INTAKE MANIFOLD AND SPRING CLAMP
Fits

 
Makita
DPC 6200, 6400, 7300, 

7301, 7310, 7311, 7312, 7314, 7320, 7321, 7331 
Fits

 
DOLMAR 
PC6412, PC6414, PC6430, PC6435, 
PC7312, PC7314, PC7330, PC7335, PC7430, PC7435 C
Fits

 
WACKER 
BTS 930, 935

, 1030, 1035
GENUINE O.E.M. MAKITA
INTAKE MANIFOLD AND SPRING CLAMP
QUALITY O.E.M. ORIGINAL REPLACEMENT

​O.E.M.# 394-131-210, 394-131-200
394-131-210

Fits later type carburetor housing, for earlier type remove excess rubber flashing.

 Ships Usually In 24 Hrs & To You 1 to 7 Days Canada & U.S.A.

NOTE: Overseas Orders Will Be Sent  By Way Of Ocean 4 to 6 Weeks 
Contact Us Before Purchase If You Would Like Air Service 10 Days.
Any saws shown are for display purpose only and are not included.