`//Laser brand Premium Carburetor Cleaner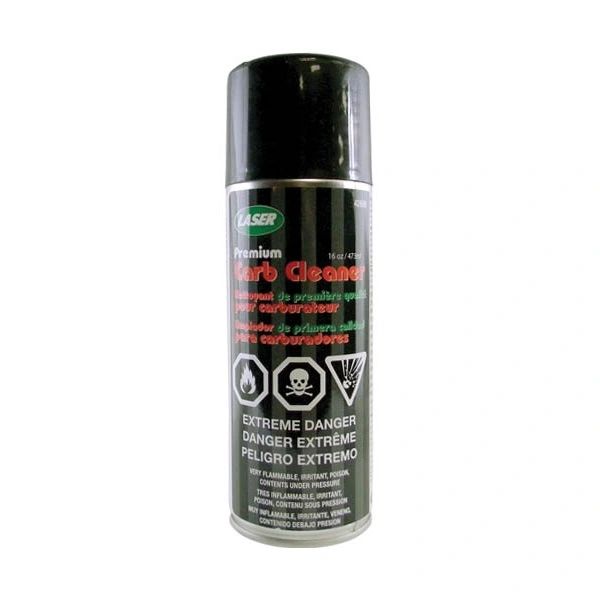 `//Laser brand Premium Carburetor Cleaner
Laser brand Premium Carburetor Cleaner
473 ml Premium Carburetor Cleaner (aerosol)
Keep your engine running smoothly with Laser Carburetor Cleaner. This powerful formula removes carbon deposits, gum and varnish from the combustion chamber, while also helping to keep the external choke assembly lubricated.

Applications: Carburetor, valve covers, combustion chamber, linkages, automotive chokes, PVC valves and heat riser valves.
Size 473 ml
Weight 0.465 KG
Includes: 1 Can
Note: extremely corrosive use eye and hand protection when using.

 Ships Usually In 24 Hrs & To You 1 to 7 Days Canada & U.S.A.
NOTE: Overseas Orders Will Be Sent  By Way Of Ocean 4 to 6 Weeks 
Contact Us Before Purchase If You Would Like Air Service 10 Days.
Any saws shown are for display purpose only and are not included.