C1177-IGNITION COIL FITS HUSQVARNA 40, 45, 49, 50, 51, 55, 61*, 240R, 245R, 250R, 254, 257, 261, 262, 266*, 268, 272 JONSERED 450, 455, 525, 535, 490, 590, 625, 630, 670, 2041, 2045, 2050, 2051, 2054, 2055, 2094, 2095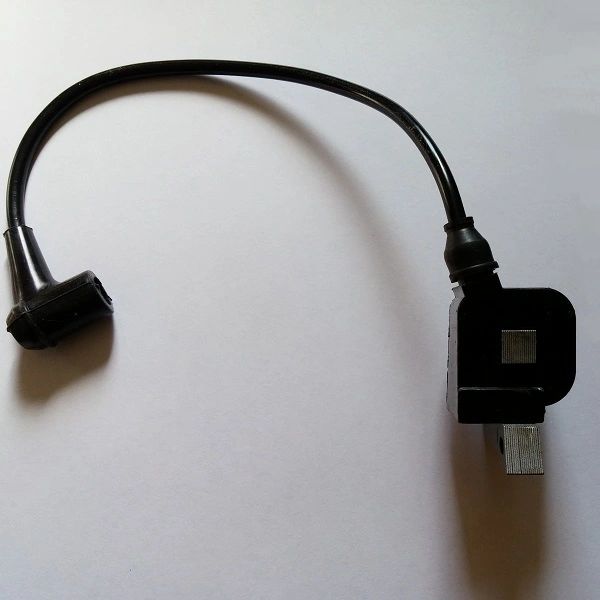 C1177-IGNITION COIL FITS HUSQVARNA 40, 45, 49, 50, 51, 55, 61*, 240R, 245R, 250R, 254, 257, 261, 262, 266*, 268, 272 JONSERED 450, 455, 525, 535, 490, 590, 625, 630, 670, 2041, 2045, 2050, 2051, 2054, 2055, 2094, 2095
Fits

 

Husqvarna

 
40, 45, 49, 50, 51, 55, 61*, 240R, 245R, 250R, 254, 257, 261, 262, 266*, 268, 272
Fits

 

Jonsered 
450, 455, 525, 535, 490, 590, 625, 630, 670, 2041, 2045, 2050, 2051, 2054, 2055, 2094, 2095
IGNITION COIL WITH WIRE AND CAP
QUALITY AFTERMARKET REPLACEMENT

​O.E.M.# 503 90 14-01, 503 90 16-01, 503 62 02-01, 503 62 02-02, 503 62 02-03, 503 58 05-01, 506 01 00-01, 506 02 72-01, 506 02 72-02, 506 02 72-06, 506 02 72-07, 506 16 90-02, 587 32 96-01, 506027202
Product #: C1177

H45061-H45650

*NOTE: WILL NOT FIT OLDER 61 SAW, 266 (OLD MODEL) may use 2 piece units, Husqvarna 262XP flywheel plastic cover mod. may be required to fit.
Jonsered 450, 455, 525, 535 saws, the wire will need to be shortened to fit.
Husqvarna 51 will need longer lead wire to be purchased.

 Ships Usually In 24 Hrs & To You 1 to 7 Days Canada & U.S.A.

NOTE: Overseas Orders Will Be Sent  By Way Of Ocean 4 to 6 Weeks 
Contact Us Before Purchase If You Would Like Air Service 10 Days.
Any saws shown are for display purpose only and are not included.
GG FEBRUARY 11 2022 GAR METAL CABINET