<>HUSQVARNA T535iXP, 535iXP, T540iXP, 540iXP, CHAINSAW GUIDE BAR 12" HUSQVARNA O.E.M. ORIGINAL, 0.325"MINI PITCH 0.043" GAUGE 51 LINK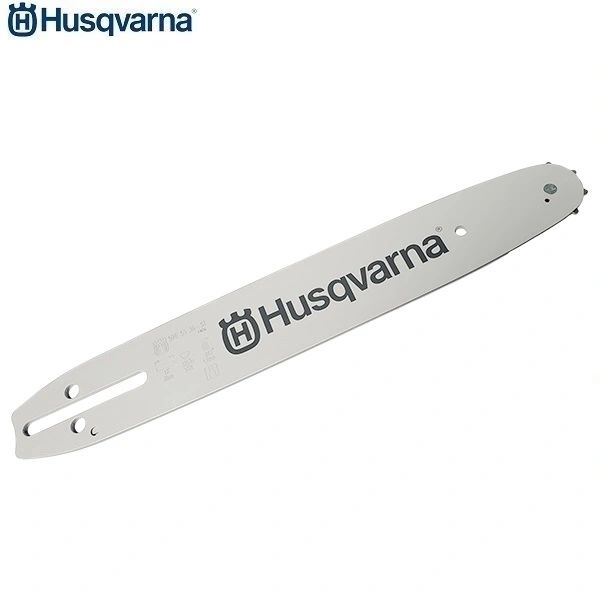 <>HUSQVARNA T535iXP, 535iXP, T540iXP, 540iXP, CHAINSAW GUIDE BAR 12" HUSQVARNA O.E.M. ORIGINAL, 0.325"MINI PITCH 0.043" GAUGE 51 LINK
Fits 
Husqvarna 
T535iXP, 535iXP, T540iXP, 540iXP
HUSQVARNA CHAINSAW GUIDE BAR 12" 0.325"MINI PITCH, 0.043" GAUGE 51 LINK

QUALITY O.E.M. ORIGINAL REPLACEMENT

​O.E.M.# 596 55 36-51, 5965536-51, 596553651
596553651

For 51 link chains
Husqvarna original brand highest quality chainsaw guide bar.
Length: 12"
Gauge: 0.043"
Bar type: Sprocket Nose
Nose size: 0.325" mini
Teeth count: n/a
Drive links: 51
Bar mount: n/a
Fits: Husqvarna T535iXP (starting with serial number 192000001), 535iXP (starting with serial number 191900385), T540iXP, 540iXP
Pitch: 0.325", Gauge: .043", Drive links: 51

Includes 1 guide bar 
(chain not included)
Note: This is special order shipping delayed 5 - 7 days.


 Ships Usually In 24 Hrs & To You 1 to 7 Days Canada & U.S.A.

NOTE: Overseas Orders Will Be Sent  By Way Of Ocean 4 to 6 Weeks 
Contact Us Before Purchase If You Would Like Air Service 10 Days.
Any saws shown are for display purpose only and are not included.