HUSQVARNA K750, K760, K770, *K970, PARTNER K750 O.E.M. CLUTCH DRUM WITH BALL BEARING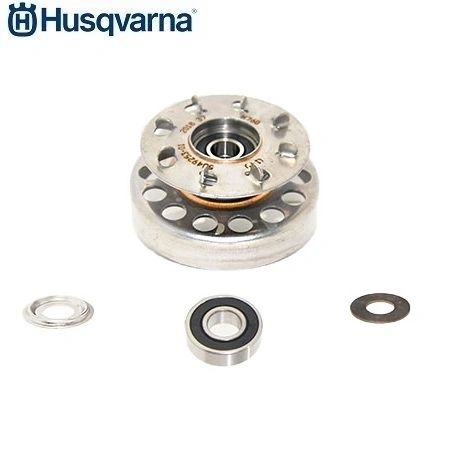 HUSQVARNA K750, K760, K770, *K970, PARTNER K750 O.E.M. CLUTCH DRUM WITH BALL BEARING
Fits

 
Husqvarna

 

K750, K760, K770, *K970
Fits 

PARTNER

 

K750
CLUTCH DRUM WITH BALL BEARING
(not compatible with needle cage bearing units)
QUALITY O.E.M. ORIGINAL REPLACEMENT


​O.E.M.#502 28 92-02, 5022892-02, 502289202, 590 80 59-01, 5908059-01, 590805901
590805901-12G

* Will not fit Husqvarna K970 Active II. Fits only 12" and 14" saws.

NOTE: This drum has integrated cooling fins, your crankcase may have a single casted cooling fin that will need to be removed for this to fit.
Fits Husqvarna: K750, K760, K770, *K970 (not active II)
Fits PARTNER K750

 Ships Usually In 24 Hrs & To You 1 to 7 Days Canada & U.S.A.
NOTE: Overseas Orders Will Be Sent  By Way Of Ocean 4 to 6 Weeks 
Contact Us Before Purchase If You Would Like Air Service 10 Days.
Any saws shown are for display purpose only and are not included.
MAY 8 2022 12G