..Husqvarna E, EII, H, IXP, L, LC, LCN, LE, LI, MARK II, R, RANCHER II, T, TRIOBRAKE, XP, XPG, XPT, X-TORQ, XPG O.E.M. VALVE-CHECK (DUCKBILL)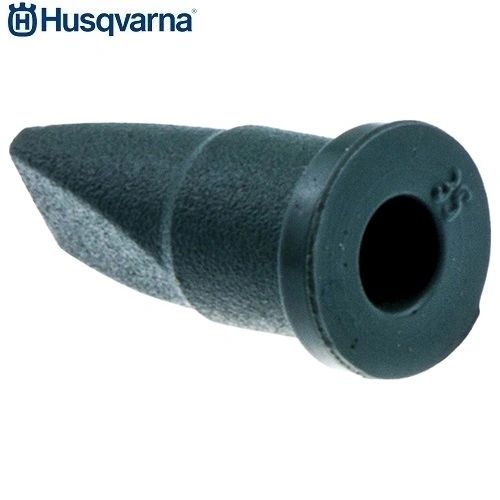 ..Husqvarna E, EII, H, IXP, L, LC, LCN, LE, LI, MARK II, R, RANCHER II, T, TRIOBRAKE, XP, XPG, XPT, X-TORQ, XPG O.E.M. VALVE-CHECK (DUCKBILL)
Fits

 
Husqvarna

 

21, 26, 23, 36, 41, 120, 135, 136, 136, 137, 140, 141, 142, 230, 235, 236, 240, 333, 334, 335, 336, 338, 339, 340, 345, 346, 353, 357, 359, 362, 365, 372, 435, 436, 440, 445, 450, 455E, 460, 461, 465, 536, 545, 550, 555, 556, 560, 562, 565, 570, 570, 572, 575, 576 E, EII, H, IXP, L, LC, LCN, LE, LI, MARK II, R, RANCHER II, T, TRIOBRAKE, XP, XPG, XPT, X-TORQ, XPG
Fits

 
Jonsered

 

2035, 2036, CS2040, CS2135, CS2139, CS2152, CS2153, CS2156, CS2159, CS2165, CS2166, CS2171, CS2172, CS2234, CS2238, CS2240, CS2240, CS2245, CS2250, CS2252, CS2255, CS2258, CS2260, EPA, S, T, WH, II
Fits

 
RedMax

 

GZ380, GZ381, GZ500, GZ550, GZ5000, GZ7000, GZ7100
VALVE-CHECK (duckbill) DUCK BILL

QUALITY O.E.M. ORIGINAL REPLACEMENT

​O.E.M.# 530 02 61-19
530026119

A duckbill valve is a rubber valve with two rubbers flaps resembling a duck beak. It allows fluid or air (depending on application) to move one way through the valve, but not the other way, acting as a check valve.

 Ships Usually In 24 Hrs & To You 1 to 7 Days Canada & U.S.A.

NOTE: Overseas Orders Will Be Sent  By Way Of Ocean 4 to 6 Weeks 
Contact Us Before Purchase If You Would Like Air Service 10 Days.
Any saws shown are for display purpose only and are not included.