.....HUSQVARNA 266, 266SE, 162, JONSERED 630, 630 SUPER, CYLINDER BIGBORE KIT STANDARD 52MM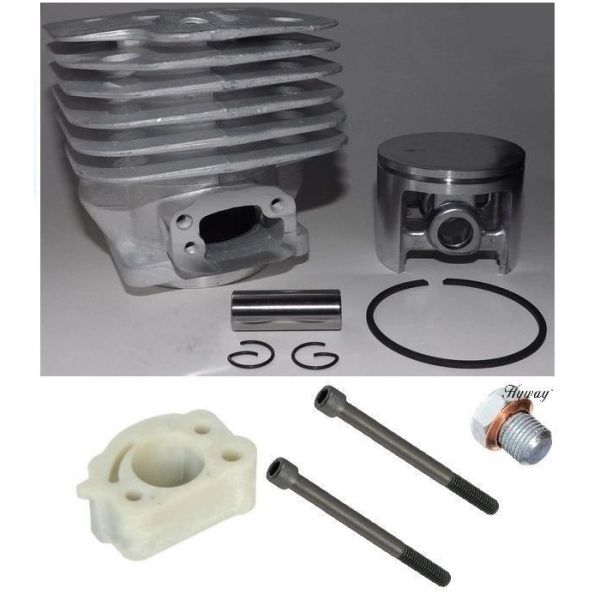 .....HUSQVARNA 266, 266SE, 162, JONSERED 630, 630 SUPER, CYLINDER BIGBORE KIT STANDARD 52MM
Fits

 
Husqvarna
266, 266SE, 162
Fits

 
Jonsered
630, 630 SUPER
STANDARD
CYLINDER BIGBORE REBUILD KIT
BORE DIAMETER           52mm

​DISPLACEMENT            72.2cc

QUALITY AFTERMARKET REPLACEMENT

​O.E.M.# 501 68 55-71
B07PVG4MGC

Includes: Cylinder, Piston, Piston rings, Wrist pin, Clips & Intake adapter block with Allen bolts, decompression plug.

Decompression hole: YES (valve or plug needed)

Please Note: Your saw's top plastic cover may require you to drill a 3/4" hole for spark plug boot to clear.
As this cylinder is slightly larger casting than a stock 266


 Ships Usually In 24 Hrs & To You 1 to 7 Days Canada & U.S.A.

NOTE: Overseas Orders Will Be Sent  By Way Of Ocean 4 to 6 Weeks 
Contact Us Before Purchase If You Would Like Air Service 10 Days.
Any saws shown are for display purpose only and are not included.