..HONDA GX200, GX160 CYLINDER HEAD ASSEMBLY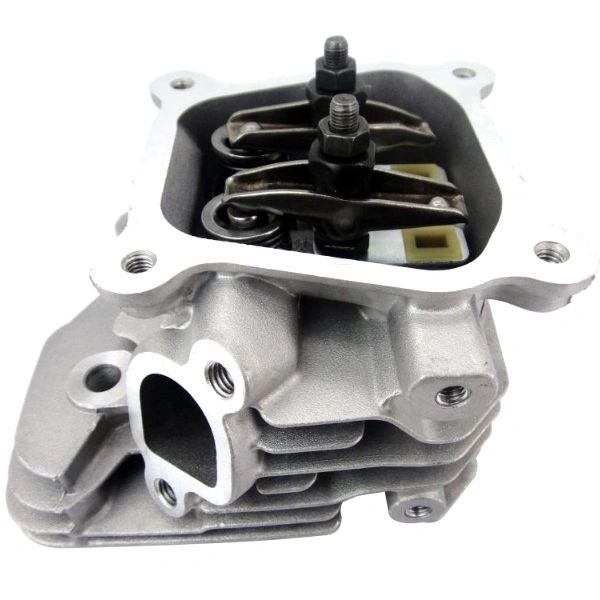 ..HONDA GX200, GX160 CYLINDER HEAD ASSEMBLY
Fits

 
HONDA
GX200, GX160
CYLINDER HEAD ASSEMBLY
QUALITY AFTERMARKET Brand REPLACEMENT

​O.E.M.# 12210-ZL0-405, 14721-ZF1-000, 14721-ZF1-000, 12204-ZE1-306, 12205-ZE1-315, 12216-ZE5-300, 12209-ZH8-003, 14751-ZF1-000, 14771-ZE1-000, 14773-ZE1-000, 90047-ZE1-000, 14431-ZE1-000, 14451-ZE1-013, 90206-ZE1-000, 14791-ZE1-010, 14781-ZE1-000.
Includes: Fully assembled.
Cylinder head 12210-ZL0-405, 
Intake valve 14721-ZF1-000, 
Exhaust valve 14721-ZF1-000, 
Intake valve guide 12204-ZE1-306, 
Exhaust valve guide 12205-ZE1-315, 
Valve clips 12216-ZE5-300, 
Seals 12209-ZH8-003, 
Springs 14751-ZF1-000, 
Intake collet retainer 14771-ZE1-000, 
Exhaust collet retainer 14773-ZE1-000, 
Studs 90047-ZE1-000, 
Rocker arms 14431-ZE1-000, 
Rocker arm pivots 14451-ZE1-013, 
Lock nuts 90206-ZE1-000, 
Guide plate 14791-ZE1-010, 
Exhaust valve rotator cap 14781-ZE1-000.

For: Honda and Clone type GX model Generators, Water pumps, Welders, Compactors, Plate tampers, Log splitters, Hydraulic power pack units, tillers, cultivators, Pressure washers, sprayers, Go-carts, Mini bikes and more.



 Ships Usually In 24 Hrs & To You 1 to 7 Days Canada & U.S.A.
NOTE: Overseas Orders Will Be Sent  By Way Of Ocean 4 to 6 Weeks 
Contact Us Before Purchase If You Would Like Air Service 10 Days.
Any saws shown are for display purpose only and are not included.