....HEAVY DUTY CHAINSAW CHAIN RIVET CHAIN SPINNER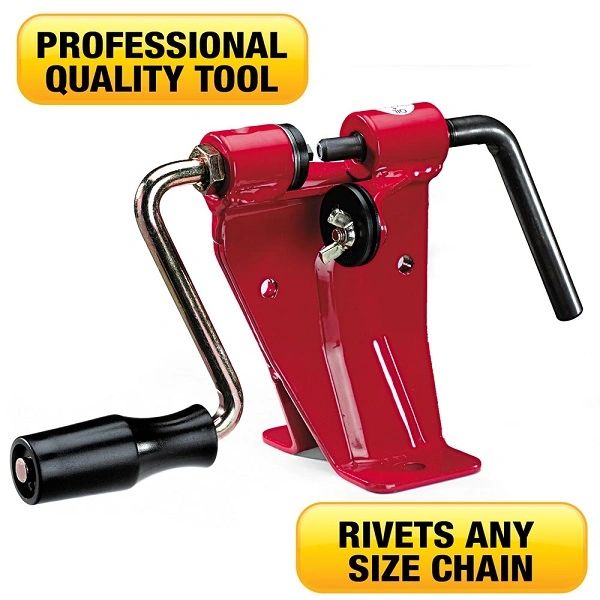 ....HEAVY DUTY CHAINSAW CHAIN RIVET CHAIN SPINNER
Fits

 

ALL MODELS
CHAINSAWS
HEAVY DUTY CHAINSAW CHAIN RIVET CHAIN SPINNER


FITS ALL CHAINSAW BARS
Stihl, Husqvarna, Jonsered, Partner, Makita, Dolmar
A time saving tool that's rugged and built to last. Offers professional rivet spinning for all chain sizes 1/4" to 1/2" pitch. Comes complete with anvil and pressure handle for riveting 3/8", .404" pitch chain.
O.E.M. #
L47004

Weight:
Dimensions:
Made from heavy gauge stamped steel mounting plate welded to drop forged steel spinner/high tensile steel rank
NOTE: Always remove spark plug wire cap to prevent accidental engine starting.

 Ships Usually In 24 Hrs & To You 1 to 7 Days Canada & U.S.A.

NOTE: Overseas Orders Will Be Sent  By Way Of Ocean 4 to 6 Weeks 
Contact Us Before Purchase If You Would Like Air Service 10 Days.
Any saws shown are for display purpose only and are not included.