<>HD Neoprene Closed Cell Foam Sponge Stripping With Adhesive side GASKET MATERIAL ROLL 50' X 1" X 1/8''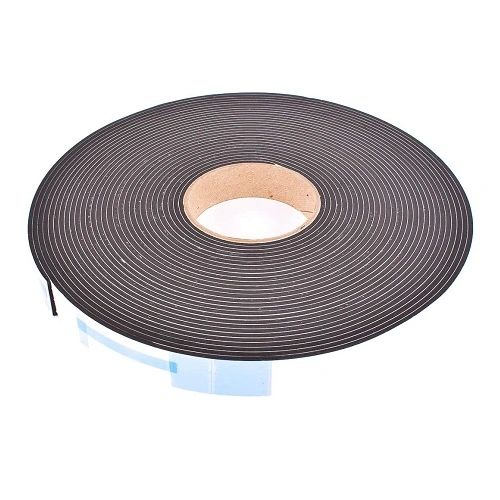 <>HD Neoprene Closed Cell Foam Sponge Stripping With Adhesive side GASKET MATERIAL ROLL 50' X 1" X 1/8''
HD Neoprene Closed Cell Foam Sponge Stripping With Adhesive side
GASKET MATERIAL ROLL 50ft long X 1 inch wide X 1/8 inch thick, HD superior bond adhesive one side
QUALITY AFTERMARKET REPLACEMENT

​O.E.M.# 
B07V4G1MKD

For sealing air filter housings, shroud covers, automotive window/doors, fixtures, noise and sound insulation, padding, expansions joints of precast concrete and steel, HVAC and refrigeration, shock absorption, cushioning and sealing -Seal gaps fast - home, office, auto, garage, and warehouse applications.
Closed cell black sponge neoprene that will not absorb smells, water or oil, and is dust proof, does not corrode.

Working Temp. -40 to 200 degrees Fahrenheit -40 to 93 Celsius
Note: This is special order shipping delayed 1 - 3 days.


 Ships Usually In 24 Hrs & To You 1 to 7 Days Canada & U.S.A.
NOTE: Overseas Orders Will Be Sent  By Way Of Ocean 4 to 6 Weeks 
Contact Us Before Purchase If You Would Like Air Service 10 Days.
Any saws shown are for display purpose only and are not included.