.....Engine Cylinder Leak Down Tester Kit Tool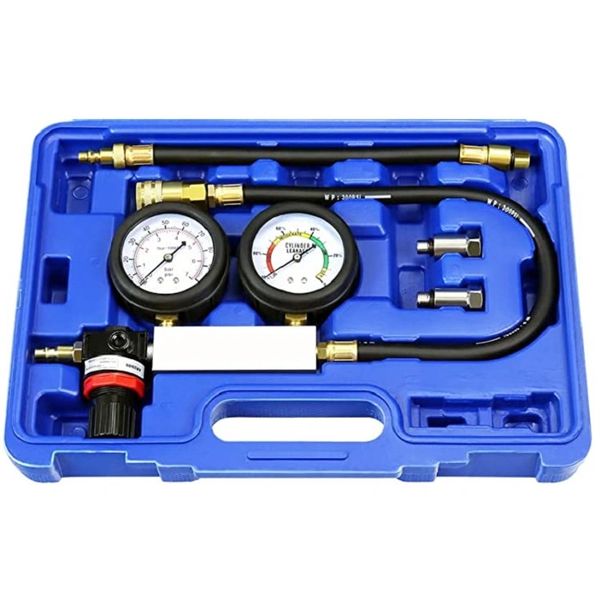 .....Engine Cylinder Leak Down Tester Kit Tool
Fits

MOST MODELS
Engine Cylinder Leak Down Tester Kit Tool

Easy reading 3'' dual gauges.
19-inch flexible hose with 10mm, 12mm and 14mm adapters.
Fits 10mm, 12mm and 14mm spark plug threads.
WORKING PRINCIPLE OF LEAKDOWN DETECTOR: Designed to detect a variety of common engine faults including: worn piston rings, worn valves, cracks in cylinder walls and blown head gaskets.
 Once the leakage tester has been connected to one of the cylinders, compressed air (45-100psi) is fed into that particular cylinder through the built in pressure regulator. Diagnosis is made by observing the amount of leakage that is indicated on the cylinder leakage gauge and by listening for leakage at various points of the cars system.
Checks cylinder pressure scale range 0-100psi/0-7bar
Includes carrying/storage case.
O.E.M. #
B09BKX2KZD


 Ships Usually In 24 Hrs & To You 1 to 7 Days Canada & U.S.A.

NOTE: Overseas Orders Will Be Sent  By Way Of Ocean 4 to 6 Weeks 
Contact Us Before Purchase If You Would Like Air Service 10 Days.
Any saws shown are for display purpose only and are not included.
GG051821