7/32" X 8" ROUND FILE (12 PACK)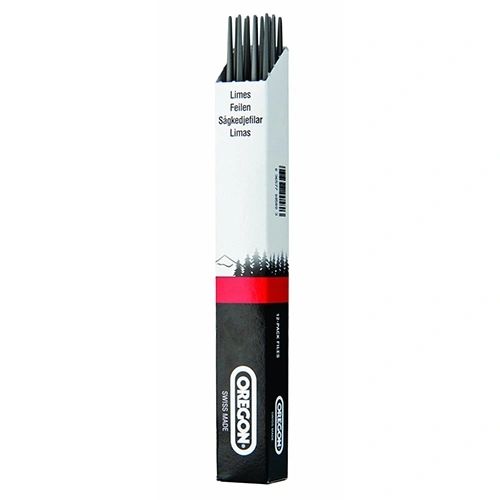 7/32" X 8" ROUND FILE (12 PACK)
Fits

 

CHAINSAWS
7/32" X 8" ROUND FILE OREGON brand Swiss made files 12 Pack

FITS 3/8" and 0.404'' pitch chains
Stihl, Husqvarna, Jonsered, Partner, Makita, Dolmar
Made in Switzerland by Oregon.

This is a great portable tool used for sharpening in the field. 
Swiss double-cut file design with precision cutting-tooth and fewer teeth per inch than competitive files
Precision centerless grind
Uniform file diameter and tooth height
Tang length is uniform, no burrs nor sharp edges
State-of-the-art manufacturing processes; uniform, optimum hardening, high-quality finishing, including sandblasting and demagnetizing
Sold by the dozen.

O.E.M. #
70502

NOTE: Always remove spark plug wire cap to prevent accidental engine starting. 

 Ships Usually In 24 Hrs & To You 1 to 7 Days Canada & U.S.A.

NOTE: Overseas Orders Will Be Sent  By Way Of Ocean 4 to 6 Weeks 
Contact Us Before Purchase If You Would Like Air Service 10 Days.
Any saws shown are for display purpose only and are not included.