..30 PCS M5 x 0.8 T.P.I. HELICOIL COMPLETE THREAD REPAIR KIT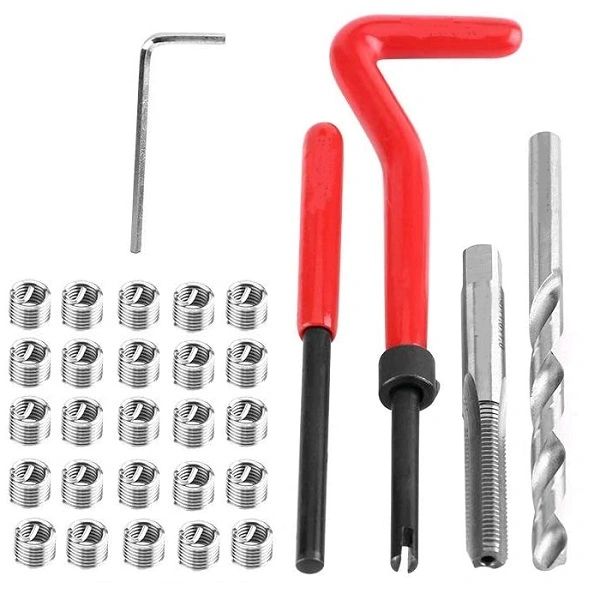 ..30 PCS M5 x 0.8 T.P.I. HELICOIL COMPLETE THREAD REPAIR KIT
Fits

 MANY MODELS
CUT-OFF, CHAINSAWS & GARDEN EQUIPMENT
30 PCS M5 x 0.8 T.P.I. HELICOIL COMPLETE THREAD REPAIR KIT
To fix your M5 x 0.8 screw/bolt thread,
Includes Tap, Drill bit, Inserting tool, Tab knock off punch, 25 M5x0.8 Helicoils
Note tap in image says 5 x 0.8 but that is the insert I.D. - tap is slightly larger diameter to match insert O.D. thread.
O.E.M. # 
GQSN0X1P6H9Z4

 Ships Usually In 24 Hrs & To You 1 to 7 Days Canada & U.S.A.

NOTE: Overseas Orders Will Be Sent  By Way Of Ocean 4 to 6 Weeks 
Contact Us Before Purchase If You Would Like Air Service 10 Days.
Any saws shown are for display purpose only and are not included.